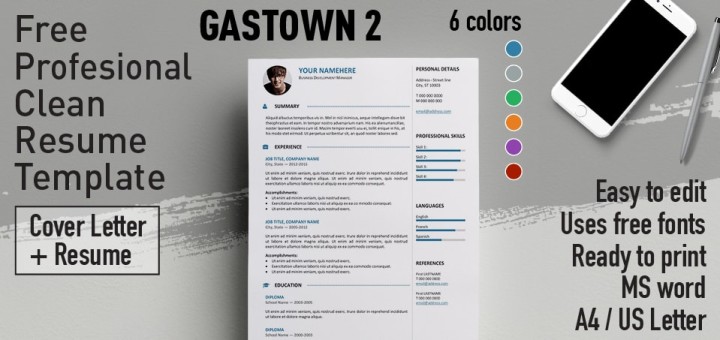 7


Gastown2 is a 2-column free professional resume template. One-page clean and sharp layout. Clearly organized CV + cover letter templates.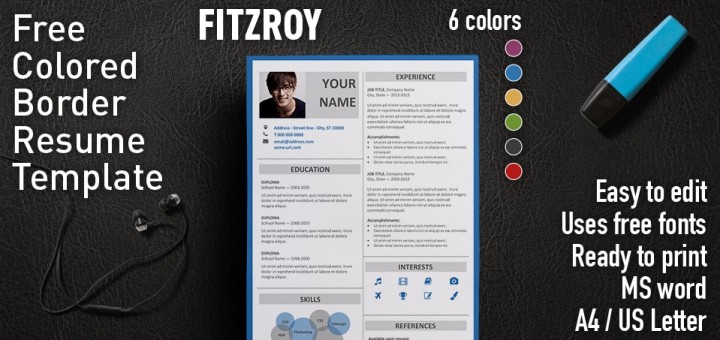 0


Fitzroy is a 2-column free curriculum template with colored border. Very professional and elegant border resume template.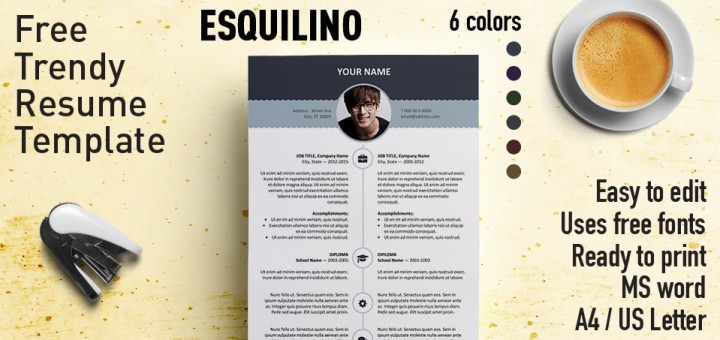 5


Esquilino is a free modern resume template with a stylish double horizontal colored top banner. Vertical structure.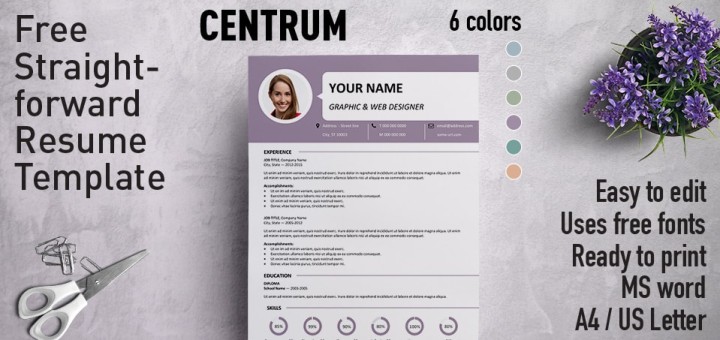 2


Centrum is a simple, easy to read and straight to the point free resume template. 1-column single page resume template with colored banner header with a speech bubble.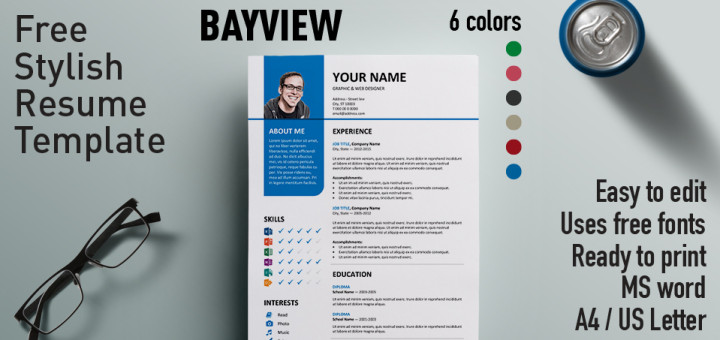 4


Bayview is another clean 2-column free resume template with a top left vertical colored banner. Stylish resume template.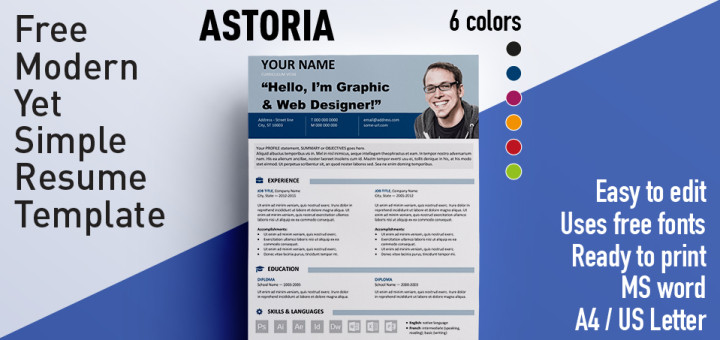 0


Astoria is a clean 2-column free resume template with a double horizontal colored banner on top. Carefully created, with a modern yet simple style.