2


Wynwood is a clean free creative and multicolor resume template.
3


Vesterbro is a beautiful free creative and nature resume template.
7


The Plateau is a free modern resume template with a fresh style and a colorful typography.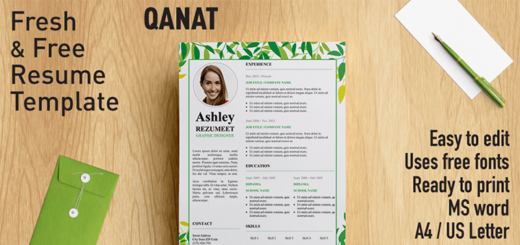 5


Qanat is a free elegant and professional resume template. Fresh design with green leaves and a bordered white background.